KELLY INTERIORS provides a premium service, with our clients at the core
Kelly Interiors is a fully Irish owned company that specialises in bespoke crafted cabinetry.
All our products are manufactured in our facility in, Co. Kildare .
Kelly Interiors was established in 2003 by Kevin Kelly.  A passion for woodwork has been with Kevin since childhood. He is an accomplished designer and has unrivalled customer satisfaction, the corner stone to this is the time he invests with his clients. For Kevin, this is about craft, a high-quality kitchen is an investment, he understands this is a journey most people go on only once in a lifetime.  He takes the time to understand what their needs are, and brings his wealth of experience to ensure that their chosen project, delivers to these needs.
Our bespoke service starts with meeting the team in our showrooms in Kildare; this is where we can begin to understand your vision and needs. We partner with you from design to construction and fit of the perfect kitchen, living room, bathroom or bedroom.
Our showrooms, showcase the best of our kitchen and furniture designs, alongside sumptuous interior design from Elaine Mackenzie-Smith.
Elaine is one of the country's leading design talents, with a passion to transform homes into beautiful spaces that enrich the lives of their owners.
We provide a knowledgeable and friendly service and can advise on layouts, selection of finishes and lighting design to create a bespoke space that is designed to meet the client's personal requirements and tastes.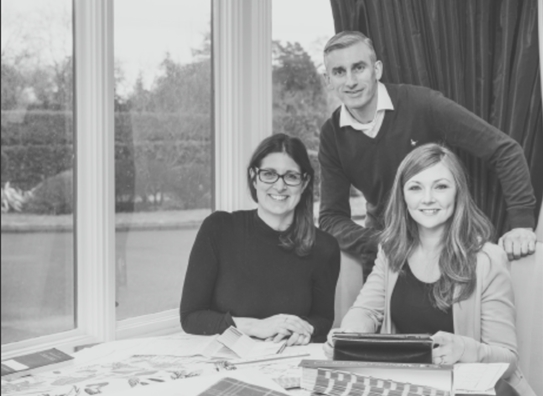 Quality, Craft & Bespoke Service
Handmade in Ireland
Reinvent your Home with Storage
"A place for everything and everything in its place"
Well-designed custom storage can transform your home, providing space and storage without additional square footage.
Designed and customised to suit your exact requirements, these pieces fit seamlessly and work far more effectively to transform under-used spaces into attractive and functional features in your home.
Quality is paramount and that begins with our team.
The talented hands that your designs pass through determines the finish. Our team of craft workers are what we are built around. We use only the highest quality materials and pay attention to every detail to ensure the finished product exceeds our client's expectations.
We combine traditional craft with modern-day cutting-edge manufacturing technology, to deliver the perfect combination of precision and bespoke cabinetry.